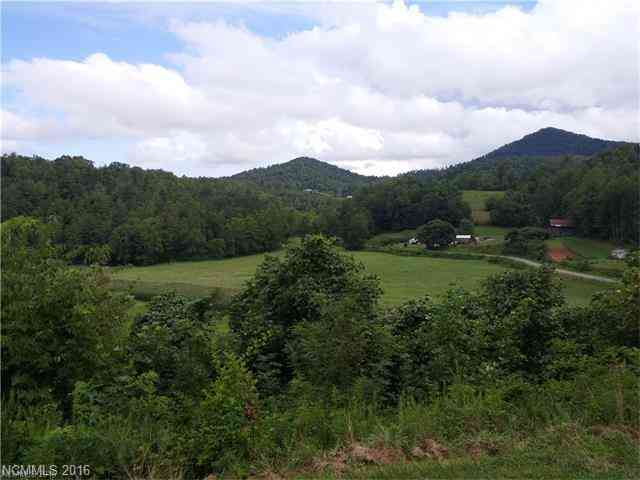 Every buyer and seller brings a different perspective when looking at real estate. Some may look at the property from an investment property standpoint, while others are looking for privacy and solace. While there is no right or wrong answer for every property, considering the intended uses and associated costs is important for every buyer and seller.
Highest and best use is defined as "The reasonably probable and legal use of vacant land or an improved property that is physically possible, appropriately supported, financially feasible, and that results in the highest value."

When it comes to mountain land tracts and acreage, potential uses can include:
Residential / Private Estate
We see residential uses most commonly, ranging from lots in a mountain subdivision, to a private estate spanning hundreds of acres. The size and values of homes can also range drastically, from luxury estates to small hunting cabins.
Gentleman's Farm / Homesteading
A gentleman's farm is defined as a property where one maintains the land for pleasure instead of profit. These farms can include a combination of uses, including equestrian, cattle, agriculture, conservation, hunting, or any combination of uses.
Equestrian Property
Equestrian properties are very popular throughout the Western North Carolina mountains. When considering equestrian properties, it's important to account for useful topography, fencing, water and wells, barns and shelters, riding trails, riding rings, and more. A popular area for equestrian properties is the Tryon Horse Country, a region located near the South Carolina Border and the Tryon International Equestrian Center.
Farming / Agricultural
Special considerations need to be taken into account for agricultural properties. What is the topography of the property? What types of crops are to be grown? Is the land fertile bottomland for row cropping or a rocky hillside for grapes? How will the crops be irrigated? Does wildlife fencing need to be installed? How will the crops be maintained, and what resources are needed?
Specialty Commercial
The possibilities are endless here! Examples include summer camps, rehabilitation facilities, retreats, sporting clay ranges, hunting preserves, hospitality, and more.
Development and Subdivision
Development properties can range from a private homesite to a large-scale subdivision. Many factors need to be taken into consideration, including grading, utilities, zoning regulations, location, and exit strategies.
Cattle: Grazing and Management
It's often pastureland is bought and sold to accommodate cattle. Some cattle are kept as hobby farms, while others are kept for large scale operations. Fencing, watering, rotation, topography, maintenance, and feeding need to be taken into consideration for any cattle use.
Hunting Land and Acreage
Private property in Western North Carolina affords for many hunting opportunities. Species include deer, bear, elk, turkey, rabbit, fox, bobcat, squirrel, and more. Be sure to reference NC Wildlife regulations for hunting seasons and limits.
Timberland / Timber Harvesting
The selective harvesting of timber is a great tool to generate revenues from land tracts and acreage. It's important to understand the tree species, ages of forests, and logging access on a property, as these details help to determine timber value.
Mining / Mineral Harvesting
Although not common in modern day Western North Carolina, mining and mineral extraction rights can be utilized or transferred.
Family Compound
Many families look to larger land tracts and acreage to build multiple homes and establish a private 'family compound'. These compounds can also include other uses, like cattle, agriculture, hunting, etc.
Conservation Land
Mountain land in Western North Carolina can hold high conservation value for forest protection, species protection, watershed protection, and more. It's often working with accredited land trusts to place land in conservation can lead to lucrative tax incentives for land owners.
Recreation
People from all over the country visit Western North Carolina for recreation! Hiking, mountain biking, kayaking, canoeing, fishing, climbing, swimming – the possibilities are endless. Having recreation options on private property is a big draw to many landowners.
Prepping / Off-the-Grid Living
Many landowners are seeking the ideal private tract with water to create their self-sufficient homesteading lifestyle, offering security for their families and loved ones.
Investment / Land Banking
The amount of land available is finite. Thus, raw land is increasing in will continue to increase in value. We find many real estate buyers like to invest in land as long-term investment holds. Many of these buyers are looking for ideal 1031 tax deferred exchange properties.
While it doesn't cover every potential land use, we're hopeful this article provides an overview of the many options available. Land tracts and acreage are a specialty niche in the real estate industry, it's important to work with a knowledgeable broker in the field instead of just any agent. Curious on the possibilities for your needs? Contact Collin O'Berry with the Altamont Property Group today to learn more! altamontpropertygroup@gmail.com or 828-772-1667.